Web Development
Not Just a Pretty Web Site
With our website development expertise, we would make sure your goals and visions would turn into reality. Our team of top-notch web developers strive to find the perfect balance between the site's beautiful design and functionality.
We understand that developing a web site means more than throwing up a few images and some words and shouting to the world "come look at our site!" Without a great look and feel you can lose customers, without traffic you won't have any. We can give you both.
Our main focus has been in developing truly responsive websites that give the optimal user experience in variety environments like desktops, tablets and mobile phone devices using the latest flexible grid framework. Websites that we've delivered can be simple SEO optimized microsites or landing pages, branded corporate websites, complex dynamic portal websites all the way to highly functional web based applications.

Our Web Development Process and Roadmap
Project Discovery (Reviewing Goals and Objectives)
Technical Requirement Review (Functionality Review)
Project Scope (Establish the Scope, Sitemap, Logistics, Expectations, Milestones, Costs, Deliverables)
Design & UX/UI (Wireframe, Prototype, Page Layout, User Experience and User Interface)
Development & Coding (Client Input, Tweaks, QC and Final Testing)
Final Delivery & Site Launch (Approval & Final Launch)
Post Launch Assessment (Client Hand-off and Training, Feedback and Improvement)
Support & On-going Maintenance (Enhancement and Future Added Functionality)
Scalable Content Management System (CMS)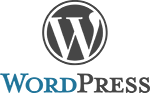 WordPress content management system (CMS) comes with both built-in and added on available extensions and plugs-ins as well as custom components to provide a rich user experience and full functionality customized to best fit all your needs and requirements. We take all the work out of maintaining a site and allow you to focus on what is important to you, the content. Your team will have full access to update content, add press releases or job posting. No programming or HTML experience required to maintain your website content. No software to be installed, no license fees and all updates and edits can be done with any web browsers.
To see a live demo or learn more about our web development services—get in touch with us today.
Web Development Service Includes:
Custom Web Application Development
Intranet and Extranets
Corporate Website Redesign
Search Engine Optimization (SEO)
Online Community and Social Networks
Web Based Software Development
Business Application Development
Web 2.0/AJAX Development
PHP/.NET Development
Content Management Systems (CMS)
Rich Internet Application Development
Usability and User Interface Design
Responsive Web Design and Development
Database Driven Web Application Development
Web Development Strategy and Consulting Services













"I am very impressed with the quality work that was applied throughout the project. The end product exceeded my expectations and I have had excellent feedback from peers and clients. I really feel that the SodaPop Media team is very creative and skilled at assisting the client to look at the creative process from outside the box. It definitely contributed to a quality product. Because of your superb organizational approach, management style and great processes all I can say is keep up the great work and service."

Owles Security Consulting Group

"You guys are great! Thanks for all your help and dedication to great customer service! Highly recommend to others."

Medica Health Management

"It's great to work with a company that is so committed to understanding what we trying to accomplish. We appreciate the work you've done for us so far and we are looking forward to having a great working relationship going forward."

Special Delivery Services

"Impeccable design. Superior customer service. My expectations are exceeded with every project."

Integrated Decision Support

"Thanks for all your help with our new website. We couldn't have don't it without your team and support. You are an amazing group and we appreciate everyone's patience while we figured out what we wanted. Everyone is very happy with the final result!"

Retirement Advisors of America

"Thank you for all the work you guys do. It's always top notch!"

American Heart Association

"SodaPop Media is awesome! They are very professional, timely and always willing to help. I highly recommend their services. If you have the opportunity to work with them, consider yourself lucky!"

AlixaRx

"For the past five years, we have worked with SodaPop Media on several website and digital marketing projects. The professionalism SodaPop Media brings to the table is amazing. We will continue to partner with SodaPop Media on projects in the future."

Self Opportunity Agency

"We just launched the first in the series of online courses SodaPop Media has produced for us and everyone is so pleased with how they turned out. Thank you so much for doing such a great job!"

Viverae

"We really appreciate your partnership and your team has done an amazing job. We also value your flexibility and timeliness in project delivery."

Assess Systems

"I have worked with SodaPop Media on several executive-level presentations for various companies. Anyone who has done this type of assignment knows that these projects are often quick-turn and very hard to get unanimous approvals. SodaPop Media team is a genius with turning a simple PowerPoint presentation into an engaging rich-media presentation that captures the presenter's persona and tells a story. They're also great with following the client's direction and working under tight deadlines."

Regus

"SodaPop Media team has exceeded any and all expectations and we look forward to working with your team again."

DG FastChannel

"I have worked with SodaPop Media on multiple projects and have found that not only does SodaPop Media team produce a great product but is a joy to work with. In a world of extremely tight deadlines, and high client expectations, SodaPop Media team has always been willing to put in whatever effort is necessary for the project to succeed. I highly recommend SodaPop Media and always look forward to working with the team."

StopLookListen

"SodaPop Media has increased our future sales by delivering resources that our clients and prospective clients can access to learn about the company and our solutions."

Superior Graphics

"SodaPop Media helped GlobeRanger to move and transition its website to the latest website technology."

GlobeRanger, a Fujitsu Company

"I just wanted to thank all of you for your hard work. We are all super excited about the buzz that is being created as we speak. Just wanted to let you know that we appreciate your help and we couldn't have done it without you."

Potter Art Metal Studios

"The website and our new marketing materials look outstanding. I wanted to thank you and your excellent team for the great work."

5Stat, A StoreKraft Technology Division
"You guys are great! Thanks for all your help and dedication to great customer service! Highly recommend to others."

Medica Health Management

"Impeccable design. Superior customer service. My expectations are exceeded with every project."

Integrated Decision Support

"Thank you for all the work you guys do. It's always top notch!"

American Heart Association

"We really appreciate your partnership and your team has done an amazing job. We also value your flexibility and timeliness in project delivery."

Assess Systems

"SodaPop Media team has exceeded any and all expectations and we look forward to working with your team again."

DG FastChannel

"SodaPop Media has increased our future sales by delivering resources that our clients and prospective clients can access to learn about the company and our solutions."

Superior Graphics

"SodaPop Media helped GlobeRanger to move and transition its website to the latest website technology."

GlobeRanger, a Fujitsu Company

"The website and our new marketing materials look outstanding. I wanted to thank you and your excellent team for the great work."

5Stat, A StoreKraft Technology Division